100 Hours Till Launch
Anotha Prototype You Say?
---
Prototype Number 2
A key pivot from job completion to individual morale management was made in the second installment of the game. When considering all the elements in need of tracking, and the intent of the game, the overall actions players were taking to complete jobs didn't really say much about the impact of 'crunching'. After deciphering a loaded whiteboard of ideas, drafting paper card types, and discussing core decisions, the team conjured a whole new turn-by-turn system.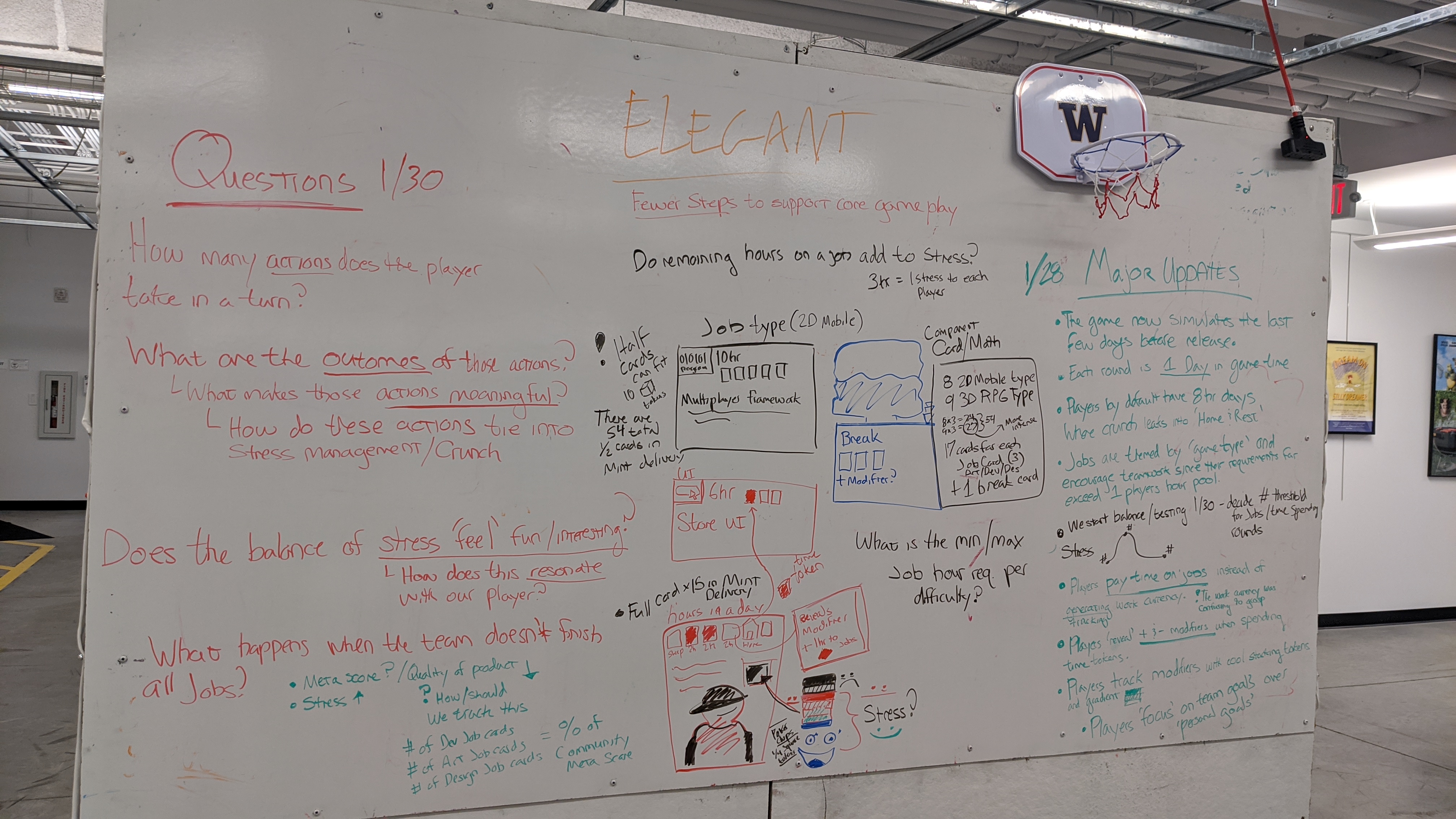 Where players once had spent work to complete jobs, would now spend hours out of their allocated work day tracker to complete available tasks until the end of the round. This anchored our players in a world of studio game development while supporting a relatable narrative. Attached to these hours were positive and negative modifiers. Each character would accrue a modifier unique to their personality. An example could be that one game character is more efficient at home, so if a player would spend an hour token from the home slot they would immediately gain a positive benefit.
This spending of hours and completing jobs eventually led to the development of a morale meter, building the foundation for the complex topic of stress. Given these major changes, students were now preparing their paper prototype for two major upcoming events: MakerX and a live Twitch stream. These major breakthroughs in mechanics were also met with some SWEET visuals. The evolution of cards can be seen in some snazzy pictures I took!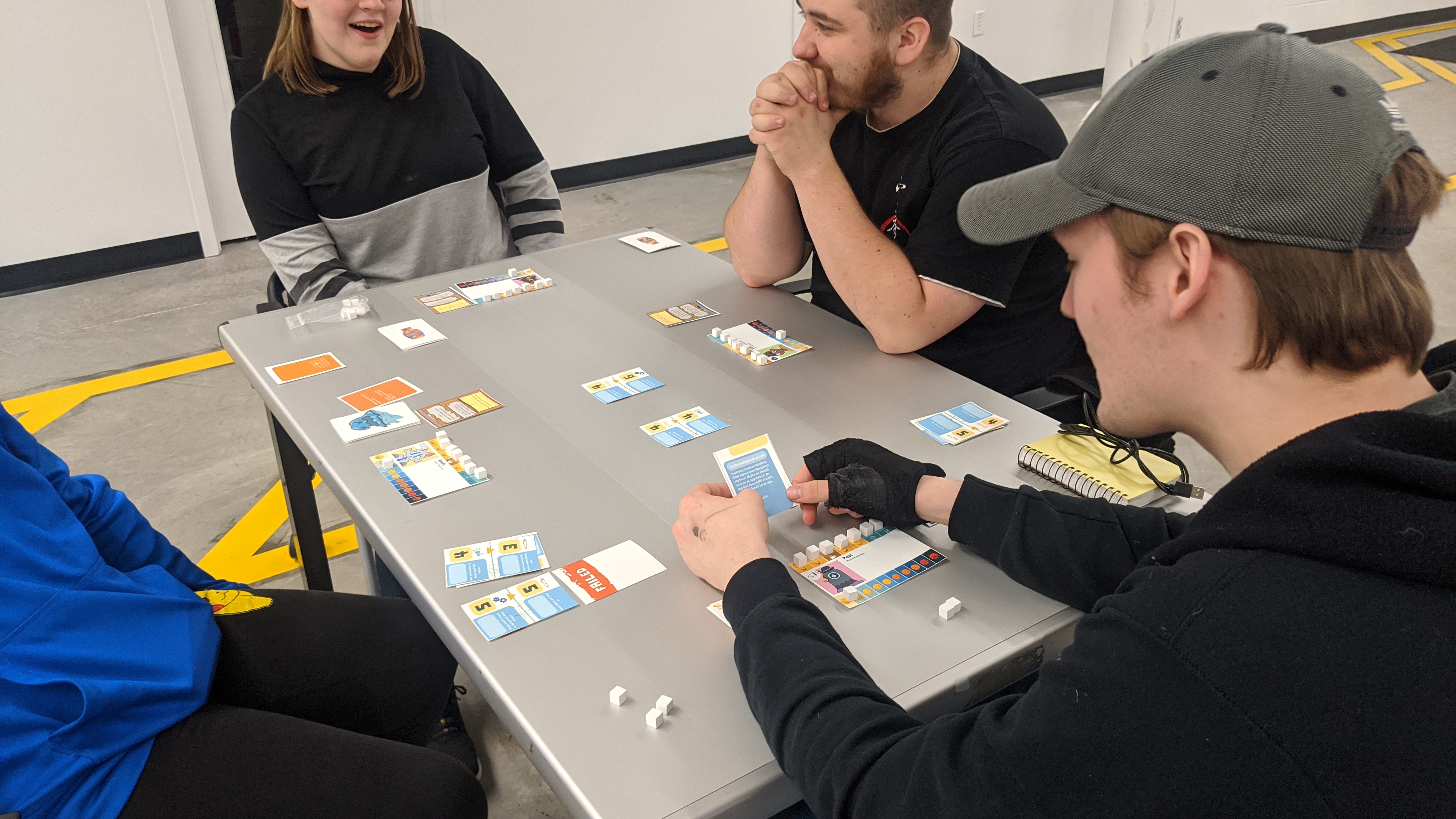 Character cards took on unique qualities in both personality and layout. Themed cards such as bugs, morning coffee, emails from the CEO and job cards began to see some playful iterations. An aesthetic was developing, and the team was beginning to rally behind the big picture.
- Professor Keegan (The Dungeon Master and Wrench Thrower)

Get 100 Hours Till Launch